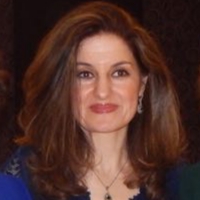 LPC
Shideh Sarmadi
My name is Shideh Sarmadi, I am a licensed professional counselor in State of Virginia.
My goal as counselor is to empower client to mindfully change their lives in a positive manner by focusing on recovery and welfare and promote healthy personal growth.
I completed a Bachelor's degree in Psychology in 1998 and earned a Master's Degree in Community Counseling, focused on Multicultural Counseling in 2002 in University of North Carolina at Charlotte. experienced in variety of mental health settings including outpatient, inpatient, emergency services and psychiatric research.
My 20 years of experience in the Mental health field in a variety of settings and command of two languages have enabled me to effectively understand and relate to clients from all walks of life. My experiences include 15 years in outpatient therapy setting including infant mental health, children, adolescents and adults, in individual and group settings as well as couples and family counseling.
Throughout my counseling experience, I have worked with variety of issues including marital and family dynamics issues, blended families, parenting and co-parenting issues with concentration on cultural influences, in a wide age range starting early childhood to late adulthood. I have also helped individuals with mood disorders, adjustment challenges and chemical dependency problems.
Areas of my works include Mood Disorder, Anxiety Disorder and Adjustment difficulties due to loss or change, as well as Developmental Delays and Dysfunctional Sensory Integration.
Live Mindfully, Choose happiness