Our Therapists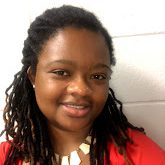 MS, CSOTP, Resident in Counseling
Brandy Hudson
Brandy holds both an undergraduate degree in Criminal Justice and a Master's degree in Rehabilitation and Mental Health Counseling from Virginia Commonwealth University.  Brandy has worked in a variety of ...
Read More
CSOTP, Sex Offender Groups & Substance Abuse Specialist
Yovanis Lasso
Resident in CSOTP and CSAC
Ashley Williams
Ashley is a resident in Certified Sex Offender Treatment Provider and Certified Substance Abuse Counselor. She is also working toward becoming a nationally board-certified counselor. Ashley received her master's degree ...
Read More