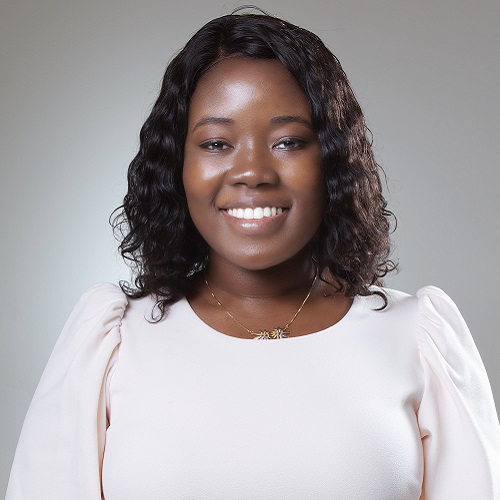 MS, MSW, QMHP-A
Jonea Ahouissoussi
Mental health stigma is often a guiding force that prevents individuals from seeking help. As a West African, native from Benin Republic, I recognize that I have a significant role in decreasing this stigma by creating safe and brave spaces for every client that I meet.
I am passionate about working with individuals, couples, and families to help them unveil their unique, vital selves in relation to others and the world. In my practice, I bring a comprehensive toolbox of methods and strengths, including Cognitive Behavioral Therapy (CBT), Dialectical Behavioral Therapy (DBT), Solution-Focused Brief Therapy (SFBT), Motivational Interviewing, and Psychodynamic Psychotherapy. By utilizing these evidence-based techniques, I am able to provide effective solutions tailored to the needs of each client.
One area of specialization that I am particularly dedicated to is working with individuals who have experienced violence and trauma. I have a deep understanding of the challenges and complexities that survivors face, especially women, immigrants, and families. Through compassionate and culturally sensitive therapy, I aim to create a safe and healing space for these individuals to navigate their journey toward recovery and empowerment.
With empathy and insight, I meet the client where they are and support them in their process of therapy and life. I strive to create a therapeutic alliance built on trust, where clients feel supported and understood. By working collaboratively, we can explore and address the underlying issues that may be hindering personal growth and fulfillment.
If you are seeking a therapist who will provide a compassionate, non-judgmental, and professional environment for your therapeutic journey, I would be honored to work with you. Together, we can explore your unique strengths and create a path toward healing and personal growth.